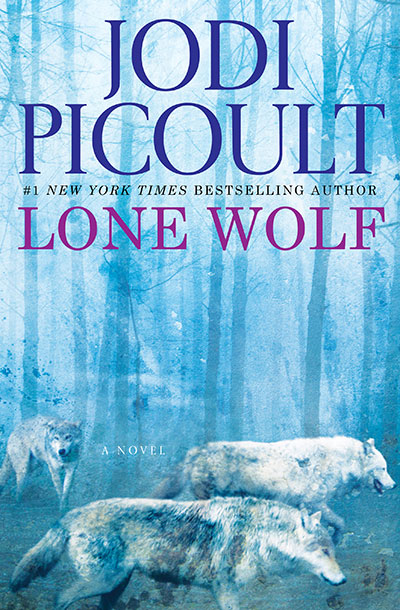 Edward Warren has been living in Thailand for several years, after an irreparable fight with his father, Luke. He gets a frantic phone call from his mother, in which he learns that his Dad lies comatose in a hospital, gravely injured in a car accident that also involved his younger sister Cara. He quickly returns to the United States. Luke is an animal conservationist who became famous after living with a wolf pack in the wilds of Canada. It's impossible for his children to reconcile the broken man in the hospital bed with their dynamic father. When doctors say Luke's chances of recovery are practically nil, his daughter Cara hopes for a miracle. But Edward wants to terminate life support and donate his father's organs.
With this book, Picoult examines the intersection between medical science and moral choices, and she manages to make us confront some provocative questions. If we can keep people who have no hope for recovery alive artificially, should they also be allowed to die artificially? Does the potential to save somebody else's life with a donated organ balance the act of hastening another's death? When a father's life hangs in the balance, which sibling should get to decide his fate?
Jodi Picoult is known as a writer who deals with family, relationships, love, and so much more. She is a meticulous researcher who says it drives her crazy as a reader when she catches authors in inaccuracies--so she is a stickler about it. For Lone Wolf, she spent time with a man who lived in the wild with a wolf pack for a year (Shaun Ellis) – and got to meet some other wolves he has in captivity. She recommends that you read his book "The Man Who Lives with Wolves," and tells you that if you want to learn more about wolves or sponsor wolves, you can contribute to The Wolf Centre and Foundation, where he continues to work to understand more about wolves and wolf behavior. The website is
www.thewolfcentre.co.uk
Her research into wolf biology, and the heirarchy and mentality of the pack makes the story all the more enjoyable. It is also a compelling read because of its examination of a very complex subject that many families may have to deal with at some point.
It is well written, packs an emotional punch, and the family dynamics are handled quite well (this is a Picoult trademark).